Inside Athena: South Shore's Assistant Director of Nursing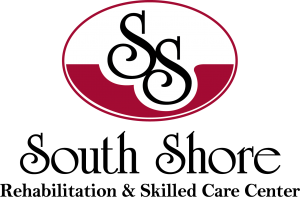 ROCKLAND, M.A. — Nicole Haraldstad has worked at South Shore Rehabilitation & Skilled Care Center on and off for twelve years, taking time off for family and other life changes.
For nearly a year, she has been helping patients and working alongside staff at the Massachusetts center as the Assistant Director of Nursing Services.
"[I enjoy] making a difference. Being able to make a resident's [day] especially. Sometimes just popping in and having a, "Hey, how are you? How's your day going? Do you have any concerns?" Haraldstad said.
She began as a C.N.A., then got her associate's in nursing and became a nurse, and then unit manager before taking on her current role. Even the times she left the center, she stayed on as per diem because she loved working at South Shore. The ADNS position interested her because she wanted to help continue to build the center and get back to normal after the pandemic.
Haraldstad also enjoys working with her team, teaching them, and answering any questions they may have to make them a better caregiver. In her role, she also interacts with families of residents and notes they find comfort and trust in her because of her longevity at South Shore.
"I've been at this for over 30 years and find Nicole to be one of the better nurses I've worked with," Administrator Peter Murfitt said. "If I was in need, I'd let her be my nurse."
"Being able to look at everything as a whole, being able to help develop a team, being able to help see that things go the way they should… that's what made me decide to take the ADNS role," Haraldstad said.
Director of Nursing Service Karen Fortin said, "Nicole is a positive presence to the residents and staff at [South Shore]. She brings knowledge and experience to the team."
Follow Athena Health Care Systems on Twitter and Facebook & South Shore Rehabilitation & Skilled Care Center on Facebook. Interested in a career with Athena? Click here!
MORE FROM ATHENA