Inside Athena: The Compassionate C.N.A. With Athena Care at Home
CONNECTICUT — Bismark Swanzy was selected as Athena Care at Home's July Employee of the Month because of his love for what he does.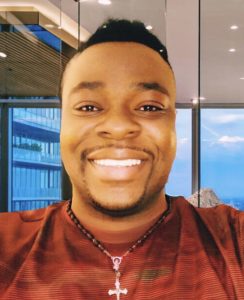 The C.N.A. has been with the company for two years. His wife works with Athena Health Care Systems as well. Swanzy spends his days on the roads and inside the homes of people across Connecticut, providing necessary care. He's been in healthcare for two decades and finds joy in making sure people are being taken care of and are safe.
"To do healthcare, you have to have passion, caring, and be patient at all times because it's very challenging," he said. "We'll all need help one day. One day, we will all become old so you have to treat people how you want to be treated."
He found the industry after his grandfather passed away. At that time, he knew he wanted to help others. In his role, he will help make sure people are clean, comfortable, and safe while in the comfort of their own home.
"Older people are very fragile and we have to make sure that we stay close to them and keep an eye on them," he said.
Rachel Ciarello, Executive Director of Athena Care at Home, told Swanzy he is an amazing character and there is no one else like him.
"You know how I feel about you and your level of commitment to your clients and the families, no matter what time of day or night," she said to him. "We can always count on you."
Swanzy said it's important to listen to the residents more than talk to them. He believes that is important not just for the residents, but how he treats their loved ones. Respect and professionalism are the words he used to describe how he interacts with the families.
Originally from Ghana, Swanzy moved to the States in 1995. After spending years in Virginia and then Maryland, he is planting his roots in Connecticut, and looking to grow with Athena Care at Home.
Follow Athena Health Care Systems on Twitter and Facebook & Athena Care at Home on Facebook. Interested in a career with Athena? Click here!
MORE FROM ATHENA