Glastonbury Health Care Center Receives New 3-Star CMS Rating
GLASTONBURY, C.T. — In May, Glastonbury Health Care Center received a new 3-star rating from the Centers for Medicare & Medicaid (CMS), which is an increase from their previous 2-star rating.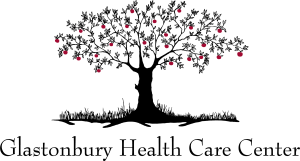 CMS combines results from three areas including Health Inspections, Staffing, and Quality Measures, to get a combined star rating of skilled nursing facilities. Glastonbury Health Care Center obtained a 3-star rating in all these categories.
"I am proud of our team for all the work we've done to achieve this star rating," said Andrew Goodsell, Administrator of Glastonbury Health Care Center. "I believe in our mission of delivering high-quality care and customer service and we will use this as a stepping stone to achieve greater success and build upon our resident experience and quality measures."
The CMS Star Rating is based on a 1-5 rating scale, according to CMS a 3-star rating is considered an average rating for a skilled nursing facility.
Glastonbury Health Care Service offers short-term rehabilitation programs including physical, occupational, speech therapy and more, as well as long-term care living options for seniors and those living with disabilities. The Glastonbury skilled nursing facility also offers respite programs, hospice, and specialty dementia care. For more information about the center, please call 860-659-1905.
Follow Athena Health Care Systems on Twitter and Facebook & Glastonbury Health Care Center on Facebook. Interested in a career with Athena? Click here!