Find an Athena Health Care Systems location in Connecticut, Massachusetts or Rhode Island
Find the Athena Location That Meets All Your Health Care Needs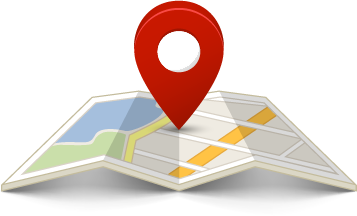 Athena Health Care Systems has been Southern New England's leader in continuum of care services since 1984. Headquartered in Farmington, Connecticut, Athena provides skilled nursing care and short-term, post-hospital care and rehabilitation in our health care centers, as well as assisted living services, and home health, hospice care, and private duty program services right in the comfort of your own home.
Athena is a recognized leader in senior care as well as one of the largest managers of skilled nursing services in Connecticut, Massachusetts, and Rhode Island, specializing in orthopedic and pulmonary rehabilitation and medically complex care. Most centers also offer an array of services and programs to varying populations, including Alzheimer's and memory care, as well as speech, occupational, and physical therapy specialists. Not only do residents receive the highest quality of care, but the centers also keep residents social and engaged through their activities programs and offer delicious and healthy meals for residents to enjoy.
Search By State or By the Services We Provide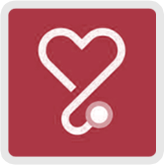 Compassion, Caring and Respect
Athena Health Care Systems is a Connecticut-based management company established in 1984. Throughout New England, Athena Health Care Systems is known as a leader in providing quality health care services and is recognized as one of the region's largest managers of skilled nursing facilities located in Connecticut, Massachusetts and Rhode Island.
Our managed facilities offer short-term rehabilitation, long-term, respite and hospice care. Athena also offers home health care, hospice services, outpatient physical therapy as well as many other services.
Our team of professional caregivers is committed to providing an atmosphere that allows our long-term residents and short-term patients to meet their physical, social, emotional and spiritual needs in a caring, homelike environment.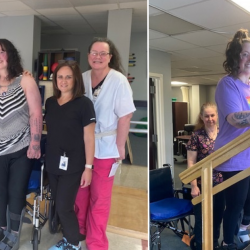 30-year-old Mikhaila Prado had experienced a near-deadly life changing experience that ended her up in the hospital and would later require intense th...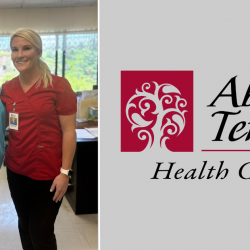 Two Abbott Terrace Health Center Speech Language Pathologists answers questions on their work, what goes into speech therapy, and what motivates them...
Find your career with ATHENA – A GREAT COMPANY with great benefits…
When it comes to our employees, we believe no one does it better than Athena. Not only do we continually strive to be the best in the care and services we provide to our patients and their families, we aim to be the employer of choice.
Competitive wages and benefits
Above average staffing levels
New employee recognition programs, based on employee input
Career advancement opportunities
Two-way employee communication / staff meetings
Pleasant working environments
And much more…