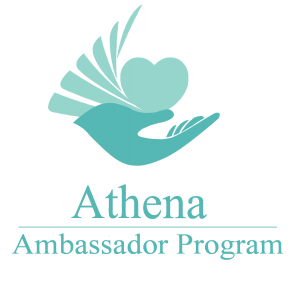 The Athena Resident Ambassador Program is a specialized program that started in 2020 by Priscilla Senra, Athena's Chief Strategy Officer, Managing Director of Ambassador Program and Procurement Specialist.
The Resident Ambassador program is focused on our providing high-level customer service through companionship and engagement in meaningful and individualized leisure pursuits. The Ambassadors at our centers also serve as an advocate for our residents and ensures any needs bought to their attention are passed along to the appropriate department.
This program is an integral part of our resident care. Each Ambassador works with all the departments at the centers to ensure the residents' physical, emotional, social, spiritual, and intellectual needs are met. Though they aren't medically certified, part of their duties also includes to help provide safety reminders to our residents, supervision, assisting with everyday tasks when appropriate and non-clinical psychosocial support and companionship.
Senra, along with the executive team at Athena, were brainstorming on ways to better meet the residents' needs and, through discussions, this unique program was born during the height of the COVID-19 pandemic – when our residents needed the support the most.
When this program launched in 2020, it was at a time when visitation was halted due to the COVID-19 pandemic. Not only did the Ambassadors go about their daily duties, but they also served as an additional family member during this time when family were not allowed in to visit at the centers.
Athena Health Care Systems is proud of this program along with its growth and is honored we can provide this service to our residents to better meet their needs.